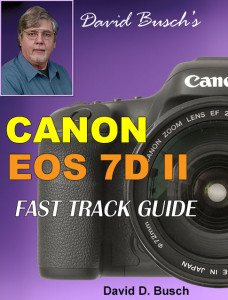 My new Canon EOS 7D II Fast Track guide
My Canon 7D Mark II Fast Track Guide is finally becoming available as an ebook. As of July 18, it can be purchased in Kindle format (compatible with your favorite iOS, Android, OSX, or Windows computer using the free Kindle app.) Here:
http://astore.amazon.com/canonphoto-20/detail/B01INP1EW6
If you prefer a PDF, Apple iBook or Kobo version:
http://www.laserfairepress.com/
Nook version coming soon.
Thanks!